Visual identity for a non-profit horse rescue that provides exceptional care and facilities beyond what most horse rescues can offer.
EQUINE + EQUANIMITY + (505) = EQUINIMITY 505

Located in the 505 of New Mexico, the non-profit envisions itself as an option for horse owners who can no longer manage the ethical care of their horse(s), and offers a temporary or permanent solution. The intent of the new visual identity is to capture the spirit and calmness reflected in the name "equinimity," a play on the words "equine" and "equanimity."


The Logo

As the formal name "Equinmity 505" can be a mouthful, those who know it have adopted the nickname "EQ505." The horse head and neck within the logo are longer and lower than a horse holding their head taut, a sign that the horse is relaxed and calm, just as they would be at Equinimity 505.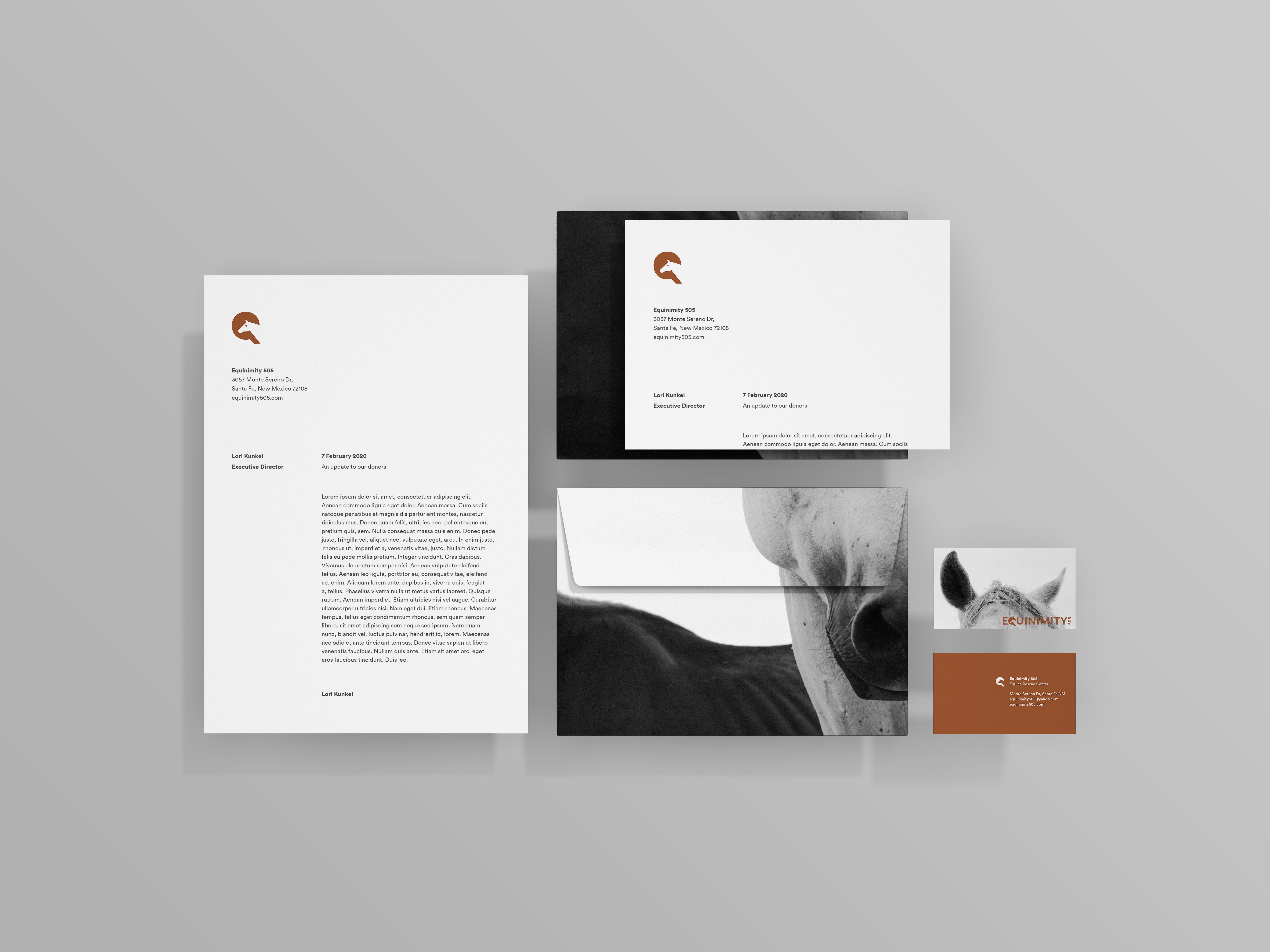 Style Guide


The colors of the identity are informed by EQ's natural surroundings, the architecture of the property, and the owner's love of a horse's natural beauty. The typography was chosen for legibility at a range of sizes from business cards to barn signs.